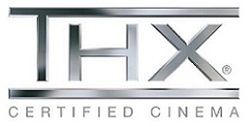 THX Certified Cinema
THX define quality and performance for the world's premiere movie theaters. THX Certified Cinemas provide standards and best practices for architectural design, acoustics, sound isolation and audio-visual equipment performance. The goal of THX cinema certification is to reproduce the acoustics and ambiance of the movie studio, allowing audiences to enjoy a movie's sound effects, score, dialogue and visual presentation with the clarity and detail of the final mastering session.
By creating these design standards and enforcing performance criteria for speakers and other cinema audio and visual equipment, THX provides directors and sound artists the confidence that the hours spent toiling over sound and visual design elements in the studio will be realized by audiences around the globe.
Barco Digital Projector The ultimate 3D machine
The unique DP2K-32B will light up screens up to 32m (105ft) wide with its unmatched image brightness, vibrant colors and exceptionally rich contrast levels. This amazing image quality will create an unparalleled 3D experience for your audience, as well as more box-office potential for your theater.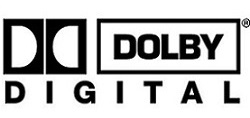 Dolby® 3D glasses bring 3D images to life in amazing color and clarity.
Comfortably lightweight, Dolby's Eco-friendly glasses deliver the premium Dolby 3D experience customers expect, with a durable design that lasts hundreds of uses.
Wraparound sides block extraneous light and ensure a snug, comfortable fit for adults, youth, and smaller children. New kid's glasses: bright green, smaller size for younger children. 3M™ film lenses deliver lower cost and lighter weight with brilliant optical performance and enhanced durability. More durable materials and sturdy construction withstand the rigors of daily use. Frame comfortably fits over 98 percent of prescription eyewear.